INTERNATIONAL CONFERENCE ON MARKETING AND RETAILING (INCOMaR)
The INCOMaR tradition started in 2007 when the 1st INCOMaR was organised with the National Productivity Centre (now Malaysian Productivity Corporation) as a partner.
The 2nd INCOMaR in 2009 was co-organized with the Chartered Institute of Marketing (CIM) in Malacca, and the State of Malacca was the main sponsor.
The 3rd INCOMaR was successfully held at Pullman Hotel, Putrajaya in 2011,
The 4th INCOMaR took place at Holiday Inn Glenmarie, Shah Alam.
The 5th INCOMaR was held in Penang in 2015 and had attracted almost 100 participants from all over Malaysia and participants from several foreign countries.
The 6th INCOMaR in 2017, was indeed the first conference that was held at the international venue (please visit the website: https://incomar2017.fmclique.net/). The meeting was jointly organised with Phuket Rajabhat University, Phuket, Thailand.
The conference is a step bringing business, academics (specifically from Malaysia, Kingdom of Saudi Arabia and within the region) and policymakers together. Without a doubt, they need each other – the academics may be poor financially, but ever willing to share their wealth of knowledge while businesses and policymakers have experiences which will augment the journey to a better future. Together, we can create a superior education quality that enhances business practices and performance in this borderless world.
In Collaboration with: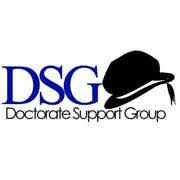 Contact Us
Secretariat of 7th INCOMaR/ 12th TOC 
Institute of Business Excellence
Level 4, Akademik 2,
Universiti Teknologi MARA
40450 Shah Alam,
Selangor Malaysia
Registration 
Dr Mohd Khirzan Badzli (+603-55444727)
Publication
Dr Nor Irvoni (+603-55211949)
Umrah 
Prof Dr Rosidah Musa (+603-55211946)
 
 
Fax No
: +603-55211941 (Attention to Dr Mohd Khirzan)
Email
:  

This email address is being protected from spambots. You need JavaScript enabled to view it.